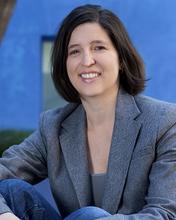 Event time:
Thursday, October 25, 2018 -

12:00pm

to

1:15pm
Location:
Institution for Social and Policy Studies (PROS77 ), A002
77 Prospect Street
New Haven
,
CT
06511
Speaker:
Susan Athey, The Economics of Technology Professor, Stanford Graduate School of Business
Event description:
QUANTITATIVE RESEARCH METHODS WORKSHOP
Abstract: This talk will review several recent papers that develop methods for estimating parameters such as conditional average treatment effects in experiments and observational studies, including settings with instrumental variables. The papers propose new algorithms in the family of random forests, called generalized random forests, but with key modifications that ensure asymptotic normality of estimates, allowing the researcher to construct valid confidence intervals for parameter estimates. Other modifications, to "local linear forests," improve performance in environments where the data generating process satisfies some smoothness or monotonicity properties. We also propose new methods for efficient estimation of optimal treatment assignment policies in observational studies, including settings with instrumental variables. The policy class may be restricted, for example, to incorporate budget constraints and complexity constraints.
Susan Athey is The Economics of Technology Professor at Stanford Graduate School of Business. She received her bachelor's degree from Duke University and her Ph.D. from Stanford, and she holds an honorary doctorate from Duke University. She previously taught at the economics departments at MIT, Stanford and Harvard. In 2007, Professor Athey received the John Bates Clark Medal, awarded by the American Economic Association to "that American economist under the age of forty who is adjudged to have made the most significant contribution to economic thought and knowledge." She was elected to the National Academy of Science in 2012 and to the American Academy of Arts and Sciences in 2008. Professor Athey's research focuses on the economics of the internet, online advertising, the news media, marketplace design, virtual currencies and the intersection of computer science, machine learning and economics. She advises governments and businesses on marketplace design and platform economics, notably serving since 2007 as a long-term consultant to Microsoft Corporation in a variety of roles, including consulting chief economist.
This workshop series is being sponsored by the ISPS Center for the Study of American Politics and The Whitney and Betty MacMillan Center for International and Area Studies at Yale with support from the Edward J. and Dorothy Clarke Kempf Fund.