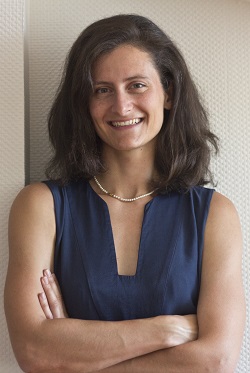 Event time:
Friday, April 30, 2021 -

12:00pm

to

1:15pm
Speaker:
Charlotte Cavaille, Assistant Professor of Public Policy, the Gerald R. Ford School of Public Policy, University of MichiganUniversity of Michigan
Event description:
AMERICAN & COMPARATIVE POLITICAL BEHAVIOR WORKSHOP
Abstract: A common approach to political change in Western Europe assumes multi-dimensional political competition and focuses on the rising salience of a "second" non-economic dimension of political conflict pitting cosmopolitan liberals against parochial authoritarians. In this paper, I seek to better theorize what distinguishes people along this second dimension. Cosmopolitan liberals and parochial authoritarians, I hypothesize, reason very differently about social dilemmas in general and the monitoring of free riding in particular: authoritarians seek to punish free riders even if it means sometimes unfairly punishing pro-social actors (a false positive), liberals seek to minimize the latter even if it means letting some free riders get away with their behavior (a false negative). In the right context, these differences in error preference can result in large differences in error beliefs (i.e. beliefs about the prevalence of false positives relative to false negatives). Using observational and experimental survey data collected in Great Britain, I show that this interpretative framework can help explain the correlation between beliefs about the prevalence of free riding among welfare recipients on the one hand, and authoritarian-libertarian attitudes on the other.
Charlotte Cavaillé is an assistant professor of public policy at the University of Michigan's Gerald R. Ford School of Public Policy. Previously, she was a visiting fellow at Princeton University's Center for the Study of Democratic Politics and an assistant professor at Georgetown University's School of Foreign Service. Through her research, which has appeared in the Journal of Politics and the American Political Science Review, Cavaillé examines the dynamics of popular attitudes towards redistributive social policies at a time of rising inequality, high fiscal stress, and high levels of immigration. She is currently putting the final touch on a book manuscript titled Fair Enough? Support for Redistribution in the Age of Inequality. Her follow-up projects include understanding the relationship between immigration, the welfare state, and the rise of populism, as well as developing and testing new tools for survey research. Charlotte Cavaillé received her PhD in Government and Social Policy from Harvard University in 2014.
This virtual workshop is open to the Yale community. To receive Zoom information, you must subscribe to the American & Comparative Political Behavior Workshop. Please subscribe at this link: https://csap.yale.edu/american-comparative-political-behavior-workshop.
The series is sponsored by the ISPS Center for the Study of American Politics and The Whitney and Betty MacMillan Center for International and Area Studies at Yale with support from the Edward J. and Dorothy Clarke Kempf Fund.