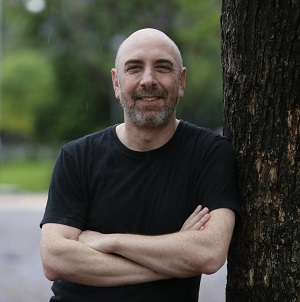 Event time:
Friday, September 8, 2023 -

12:00pm

to

1:15pm
Location:
Institution for Social and Policy Studies (PROS77 ), A002
77 Prospect Street
New Haven
,
CT
06511
Speaker:
Ernesto Calvo, Professor of Government and Politics, University of Maryland, and Director of the interdisciplinary Lab for Computational Social Science (iLCSS)
Event description:
AMERICAN & COMPARATIVE POLITICAL BEHAVIOR WORKSHOP
Abstract: Previous research has extensively investigated why users spread misinformation online, while less attention has been given to the motivations behind sharing fact-checks. This article reports a four-country survey experiment assessing the influence of confirmation and refutation frames on engagement with online fact-checks. Respondents randomly received semantically identical content, either affirming accurate information ("It is TRUE that p") or refuting misinformation ("It is FALSE that not p"). Despite semantic equivalence, confirmation frames elicit higher engagement rates than refutation frames. Additionally, confirmation frames reduce self-reported negative emotions related to polarization. These findings are crucial for designing policy interventions aiming to amplify fact-check exposure and reduce affective polarization, particularly in critical areas such as health-related misinformation and harmful speech.
Ernesto Calvo (Ph.D., Northwestern University 2001) is a Professor of Government and Politics at the University of Maryland and the Director of the interdisciplinary Lab for Computational Social Science (iLCSS). His research focuses on the comparative study of political institutions, political communication, and social networks. His current work centers on the study of cascading activation in networks, using observational and experimental data to explain news sharing, information sharing, and the propagation of misinformation corrections. His research has been recognized by the American Political Science Association with the Leubbert Best Article Award, the Lawrence Longley Award, and the Michael Wallerstein Awards.
This workshop is open to the Yale community. To receive announcements and invitations to attend, please subscribe at https://csap.yale.edu/american-comparative-political-behavior-workshop.
The series is sponsored by the ISPS Center for the Study of American Politics and The Whitney and Betty MacMillan Center for International and Area Studies at Yale with support from the Edward J. and Dorothy Clarke Kempf Fund.