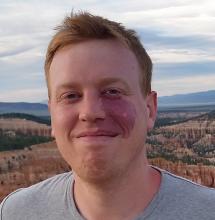 Event time:
Wednesday, April 19, 2017 -

12:00pm

to

1:15pm
Location:
Institution for Social and Policy Studies (ISPS), Room A002 (Lower Level)
77 Prospect St.
New Haven
,
CT
06511
(Location is wheelchair accessible)
Speaker:
Matthew H. Graham, Ph.D. Student in Political Science, Yale University
Event description:
AMERICAN POLITICS & PUBLIC POLICY WORKSHOP
Abstract: Little is known about Americans' self-awareness of their own political knowledge. Nonetheless, observers of politics often interpret incorrect answers as evidence of false beliefs, particularly in cases where partisan response differences emerge. Is this justified? Pilot results from a new survey, which elicits respondents' certainty levels alongside factual questions, suggest a more measured interpretation. Though self-awareness appears weaker on policy-relevant trend questions than on general knowledge questions, an overwhelming majority of respondents show evidence of self-awareness in both question categories. Moreover, respondents who say they are guessing produce a substantial portion of partisan differences on policy-relevant trend questions. This talk will present evidence from the pilot survey and solicit feedback for the next stage of the project.
Matthew H. Graham is a second-year doctoral student in Yale's political science department. His research focuses on information in politics, polarization, and mass preferences. Prior to doctoral work, he was a senior policy analyst at the Bipartisan Policy Center.